© 2000-2017 Stahlschmidt Incorporated. All rights reserved | Terms of Use | Privacy Policy
Site version X8-059 dated 2017-07-14 22:48:46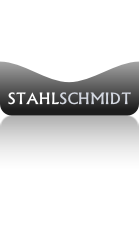 Occasionally, we send out updates and select additions to our News listing to those who have registered for this service. If you would like to join our mailing list to receive periodic updates, please sign up below.
After you fill in your e-mail address and click "Signup", you will receive an automated confirmation e-mail from our system. This is done to ensure that (i) the e-mail address you entered is valid and (ii) the subscription was actually requested by you and not by an automated spam programme. If you do not see the confirmation e-mail within a few minutes, please check your spam/junk folder.